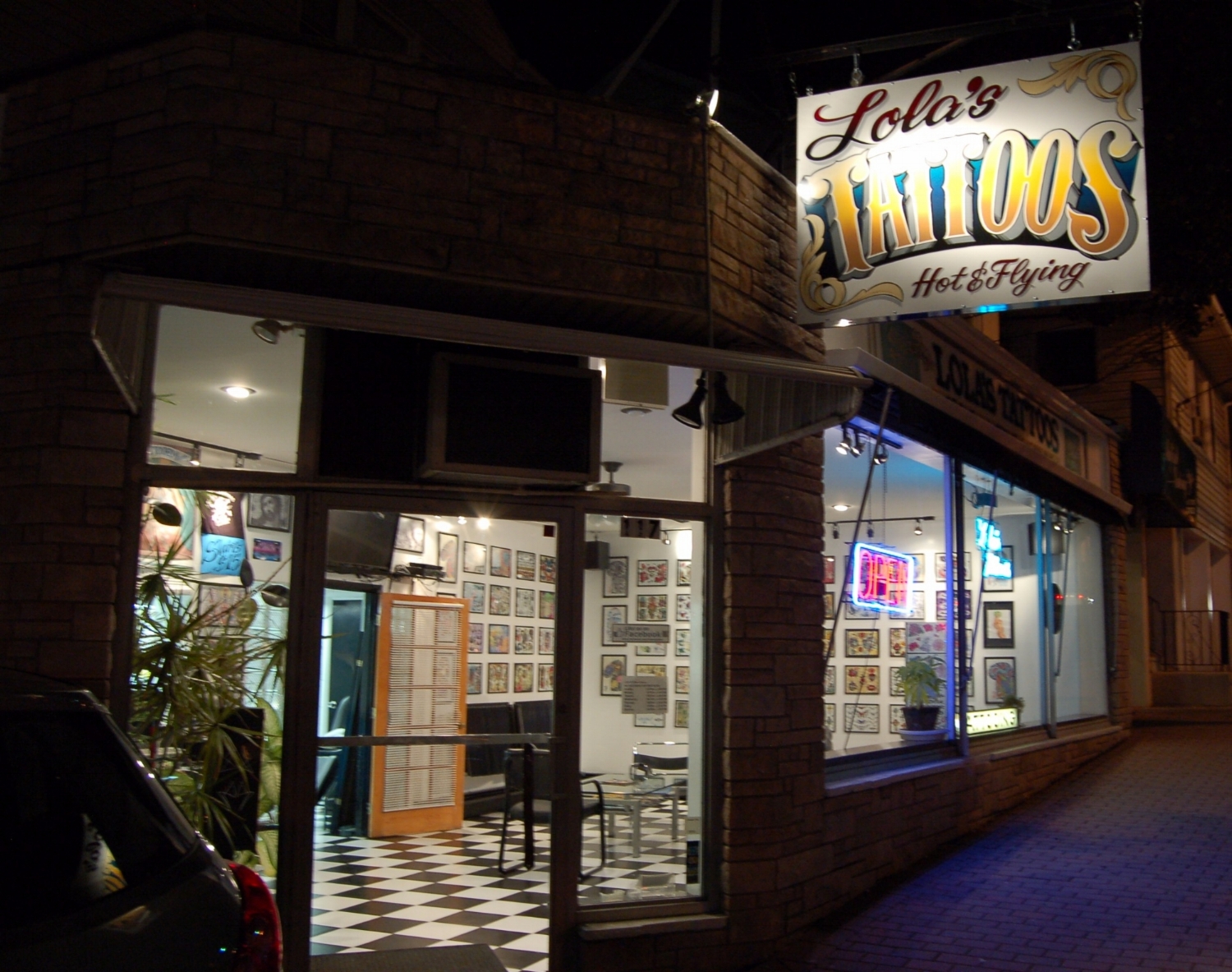 Our studio is a combination of "old school", retro, flash on the walls and ultra modern state of the art, original and custom designs by our staff of talented fine artists... whose unique and versatile styles of work include bold color work, black and gray, and photo realistic portrait work.
Lola's has always adhered to the premise that our clients are our most valued assets and to that, the goal our artists aspire to.
Our studio is an homage to the memory and ideals of our founder, Lola.
Forty plus years ago Lola began a journey to become a tattooist in an age devoid of the internet, no google, no computers. Her persistence paid off and she was mentored by Big Joe Kaplan and the iconic Zeke Owens.
Lola succeeded and was one of a handful of female tattooists in a male dominated industry.
Her struggles continued as tattooing wasn't embraced by the community leaders in the town she called home and she fought them in court and won the right to open her first studio in Cliffside Park, N.J.
Lola had a vision and high principles, to give the client a high quality tattoo in a safe and sterile environment. No symbols of hate and aspirations to lead the client to tattoos that have meaning to the individual rather than getting a tattoo simply because everyone else was getting them.
These ideals are what has kept Lola's Tattoos the successful business that it continues to be and the tattoo choice of three generations.